IMPROVISED SOUND PERFORMANCE - NICOLAS MONTGERMONT & RYBN - 2013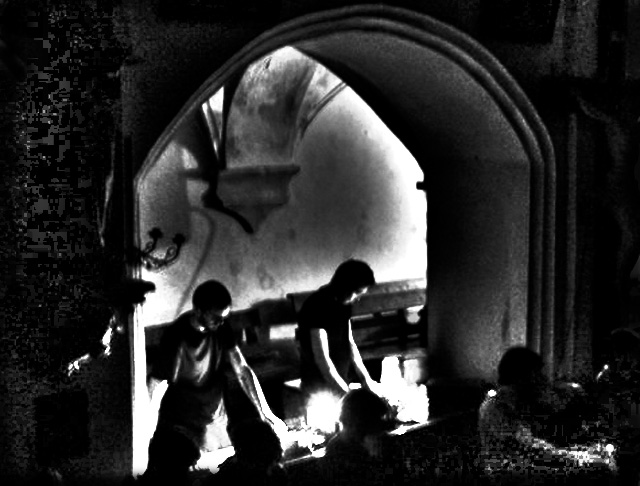 Synthesizers, laptops, mixers, ccrtv monitors.
BCK is, on one side, ccrt monitors transformed into analog synths, and, on the other side, distorded sinuses that interweave together into powerfull frequencies. From this encounter between electrical modulation and digital synthesis, BCK searches to develop a sonic space, whose structure emerges and gradualy stabilizes, according to the interferences and interactions of waves that clash, add up and neutralize mutually.
SOUND EXTRACTS
GALLERY