VIBRATORY SCULPTURE - CÉCILE BEAU & NICOLAS MONTGERMONT - 2017
Permanent work.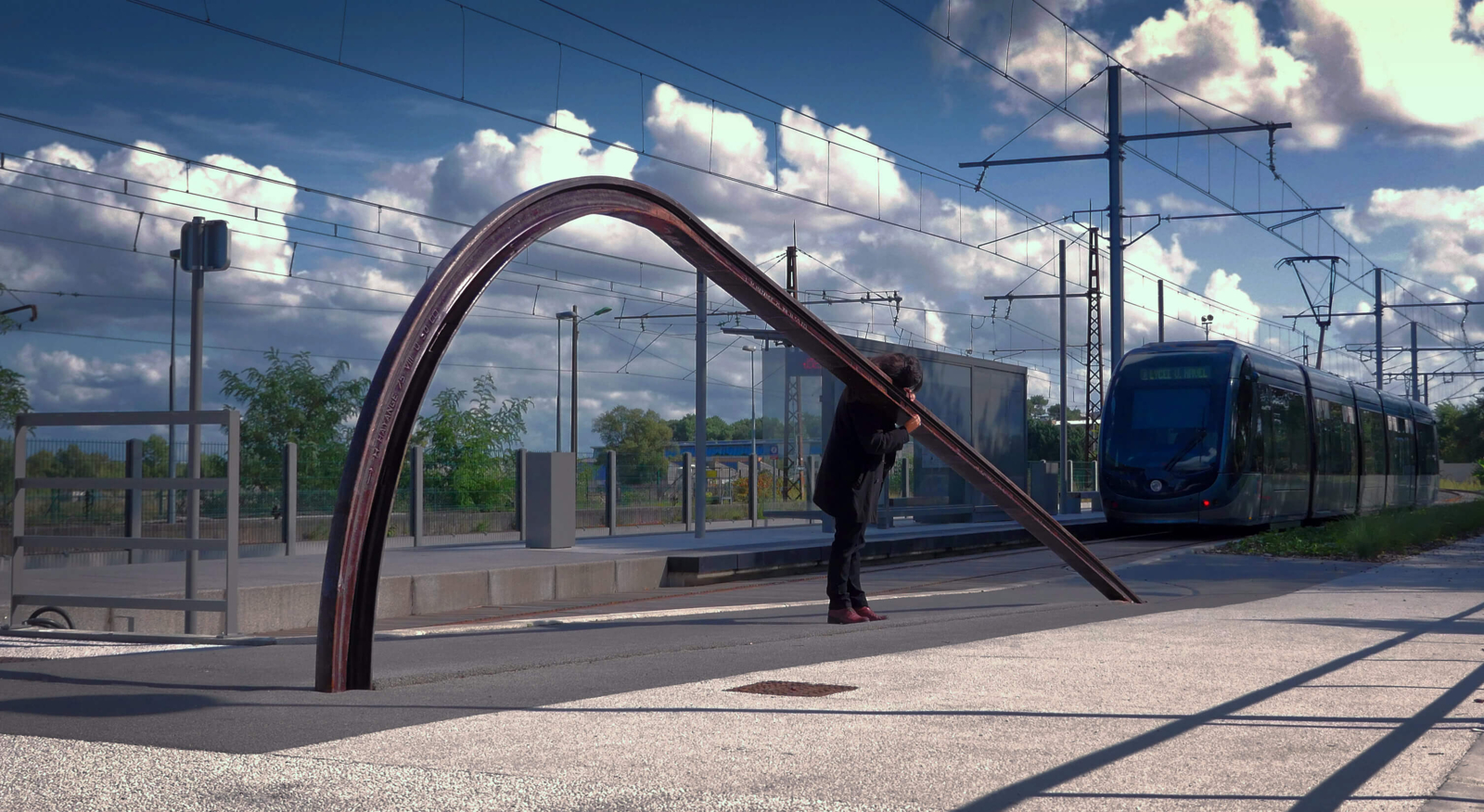 Traversée is a sculpture installed in the Blanquefort tramway station in the Bordeaux suburbs. It is made of a rail that starts from the tramway rail, meanders on the dock and rise until two meters before going back into the ground.
The vibrations caused by the tramways circulating resonate into the sculpture. The spectator can thus touch and listen to the arrival of a tram by simple body contact. Waiting time in the station is transformed into a sensitive time, thanks to the physical link created by the rail.


Traversée proposes an experience renewed every day by revealing all the variations of the arrivals and departures of the trains. It is a device that reveals the sounds generated by the displacement of wagons like a "tuning fork" listening to the line.
SOUND EXTRACT
GALLERY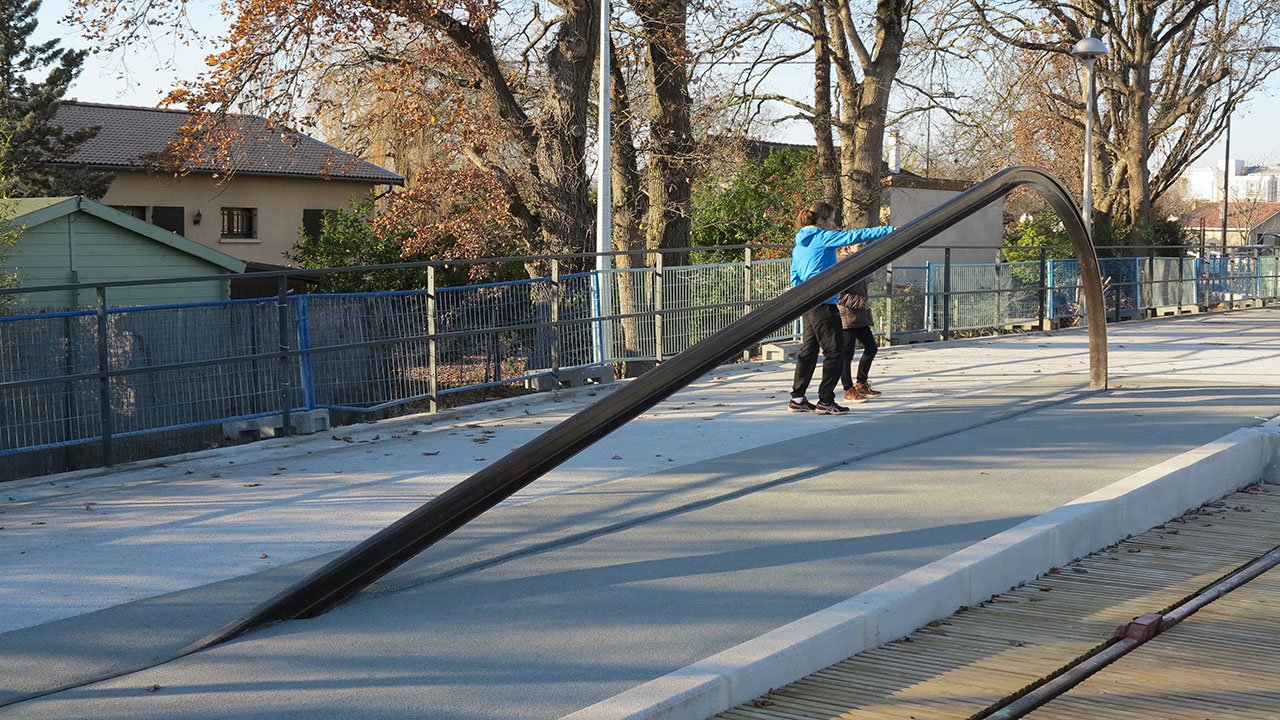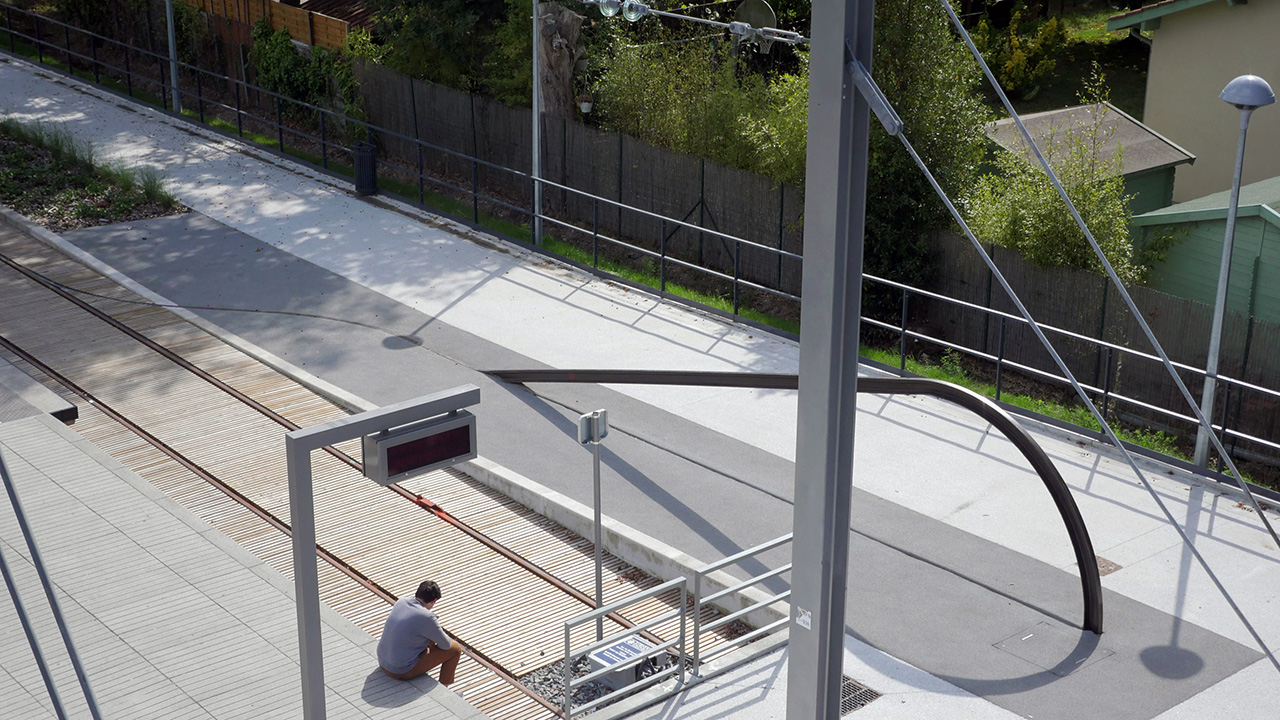 DEDICATED WEBSITE