INSTALLATION - CÉCILE BEAU & NICOLAS MONTGERMONT - 2012
Decametric antenna, 460 x 210 cm, radio frequency receiver, video projection, sound system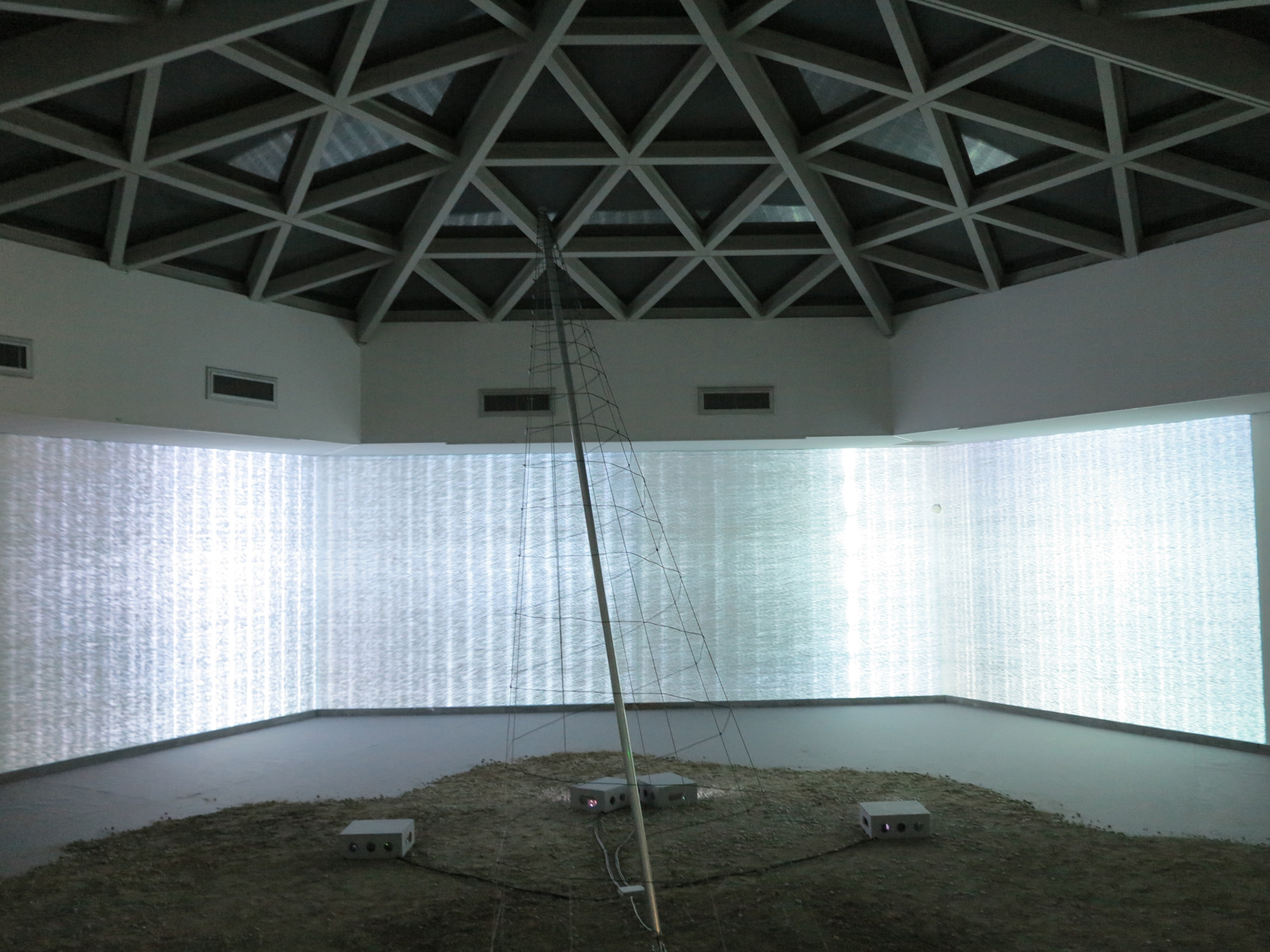 SYNOPSIS
Radiography is an installation built around a decameter antenna, a telescope that detects electromagnetic waves.
The antenna acts as a developer, it makes perceptible the amounts of information contained between land and space as energy. Artificial signals and natural waves coexist in this ether whereof the human being sees only a tiny fragment: light.
The antenna is suggesting distances, it potentially perceives millions of kilometers away, but it receives here and decodes now. More than the source, it gives us to see the shape of these waves. The mass of the received signals is projected on the wall. A playback bar moves inside it and makes us hear different frequencies randomly. During these movements, zooms make us penetrate further into this magma of information and reveal structures in mutation.
Because of the differences in location of the signals received by the antenna, this technological totem moves us in moving spaces and temporalities. Morse signal, amateur radio, satellite, storm, wandering star, undefined interference, it makes jumps in these bands and reveals a kind of "radio songs" as undecrypted languages. The antenna is a noisy instrument with undefined resonances, a sculptural element interacting with the invisible.
The entire device immerses us in an impalpable environment where visual and sonic frequencies jostle our sensory spatial reference.
VIDEO
SPECTRUM EXAMPLE